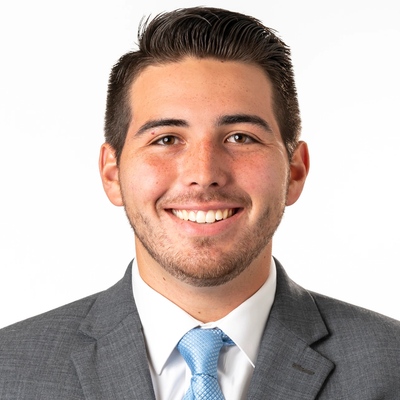 Brett Jones currently serves as Chief of Staff for LEONA. In this role, Brett oversees the operations of the company while assisting the leadership team in determining and prioritizing business strategies. Brett serves as the day-to-day contact between LEONA and its clients while focusing on identifying and developing new business opportunities.
Prior to joining LEONA, Brett worked in both the collegiate and professional sports realms. Brett spent time at James Madison University (JMU) where he worked in the Annual Fund for the Duke Club, sold sponsorships for JMU Sports Properties, and was the secondary football contact for the football team. Brett also spent time working for the Danville Braves and the Richmond Flying Squirrels, both working in their corporate sales departments.
Brett holds a master's degree in Sport Leadership from Virginia Commonwealth University. Before VCU, Brett graduated magna cum laude from Bridgewater College where he was a student-athlete and captain of the baseball team.
A native of Richmond, Virginia, Brett is married to Kali Ryan (Edsall) Jones, a former JMU swim & dive student-athlete who is currently the Tournament Services Manager for the Dominion Energy Charity Classic, an event operated by the PGA TOUR. Brett and Kali Ryan are the proud parents of their goldendoodle, Moose.