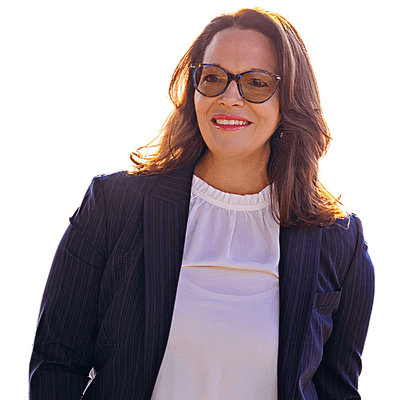 Lindsey Ross currently serves as Vice President for LEONA. Lindsey brings over 20 years of intercollegiate athletics experience, including 10 years in sports media.
Lindsey is responsible for identifying and developing new business opportunities and revenue streams for LEONA and clients, as well as strengthening strategic partnerships and relationships within intercollegiate athletics and the professional sports ecosystem.
Lindsey most recently served as Director of Global Rights and Acquisitions at FloSports, a subscription-based sports streaming service. Lindsey was instrumental in FloSports' growth in the college landscape, as she helped add partnerships with the BIG EAST, Colonial Athletic Association, Mid-Eastern Athletic Conference, Gulf South Conference, among others. In addition, Lindsey helped launch FloBaseball after securing deals with the Texas Rangers, Peak Events, and Program 15, and more than tripled the FloFootball lineup following additions such as New Mexico State, UMass, and several marquee high school games.
Lindsey's experience in managing and growing strategic relationships earned her the Cynopsis award for "Top Women in Media" in 2019.
Before FloSports, Lindsey served as Manager of Programming and Acquisitions at ESPN, specifically working on Men's and Women's College Basketball. There, Lindsey managed the construction of the collegiate basketball schedules across all ESPN Networks. Lindsey, who successfully created new opportunities for higher women's basketball exposure on ESPN and ESPN2, also assisted in negotiations for several NCAA media acquisitions and renewals.
Prior to her time at the Worldwide Leader of Sports, Lindsey was Director of Communications at the Atlantic Coast Conference and Assistant Director of Communications at Conference USA. During those stints, Lindsey assisted in crisis management efforts of events such as Hurricane Katrina and the Yeardley Love murder case, to coordinating media operations for championship events. Before joining the conference ranks, Lindsey also worked at the University of Texas (Austin), University of Miami (FL), Orange Bowl Committee, and Florida Panthers.
Lindsey is an alumna of Florida Atlantic University's MBASport program and holds a Bachelor of Business Administration from the University of Texas (Austin), where she worked in the athletic department's sports information office and was a member of the Chi Omega Sorority.
A native of McKinney, Texas, Lindsey has two children, Jaxon (11) and Lillie (10), with her husband, Franklin, who is currently Vice President of College Personnel for the Washington Wizards. Lindsey also has a stepson, Jalen, who played collegiate basketball for Eastern Michigan and Hartford University and is currently playing professionally overseas.